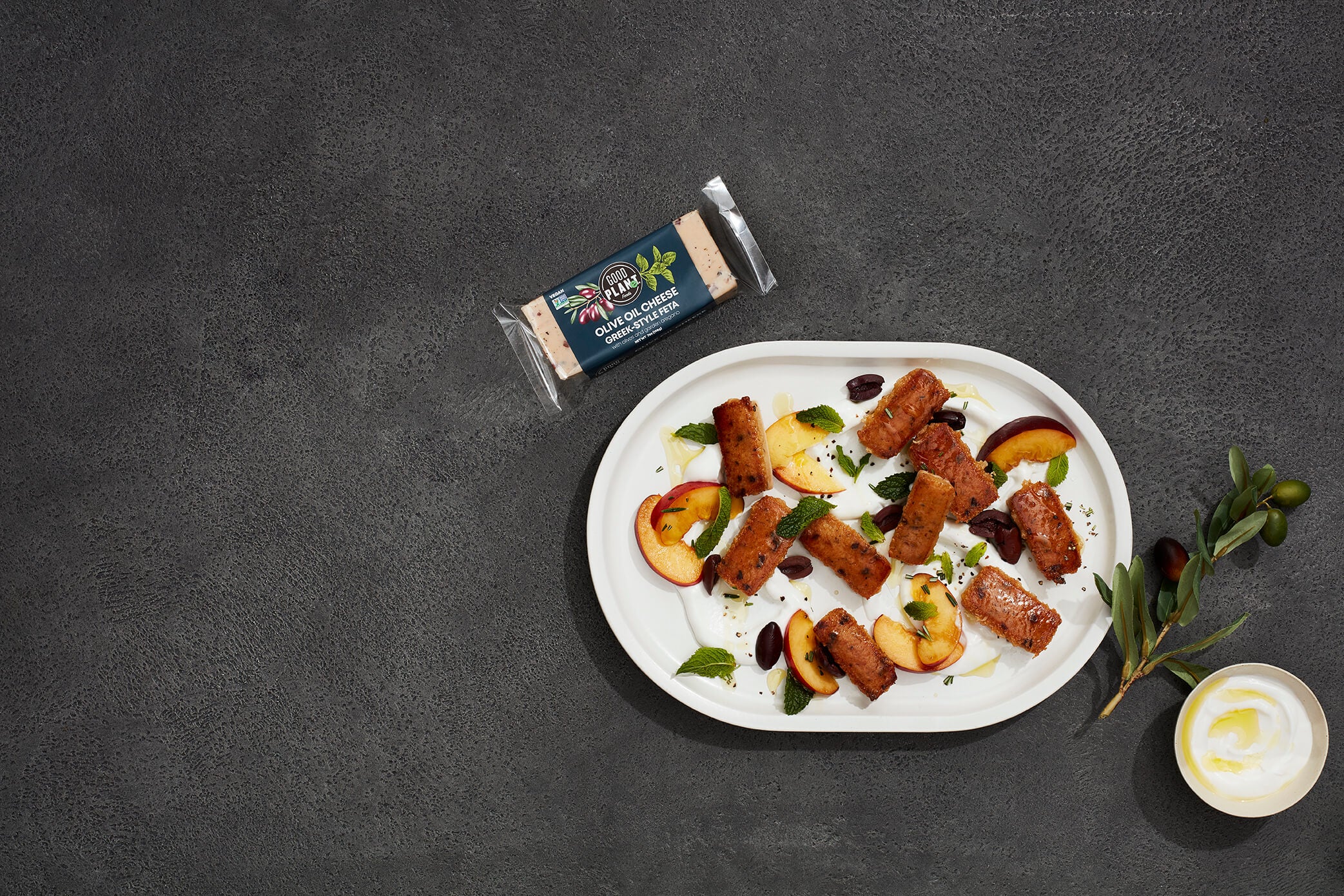 Joy of Cheese
GOOD PLANeT Foods is Reimagining Cheese With a Superfood, Olive OIl
our mission
People are recognizing that a diet with a heavy emphasis on meat and dairy is just not sustainable for the planet, and in many cases for one's health. There's a desire to take action, however, life is meant to be enjoyed and food is one of the true joys of life.
I founded GOOD PLANeT Foods to address this fundamental tension; to offer consumers the joy of food in sustainable, plant-based offerings. We started with one of the foods that gives consumers the most joy, and therefore is for many the most difficult to change, cheese.
Our olive oil cheese make it easy for consumers to choose cheeses that taste great, have an excellent melt, have minimal saturated fats, and are more sustainable than their dairy counterparts.

– David Israel, Founder
why GOOD PLANeT?
By eating GOOD PLANeT Foods Olive Oil Cheese, you're being PLANeT Friendly, helping reduce the impact on our PLANeT's natural resources.