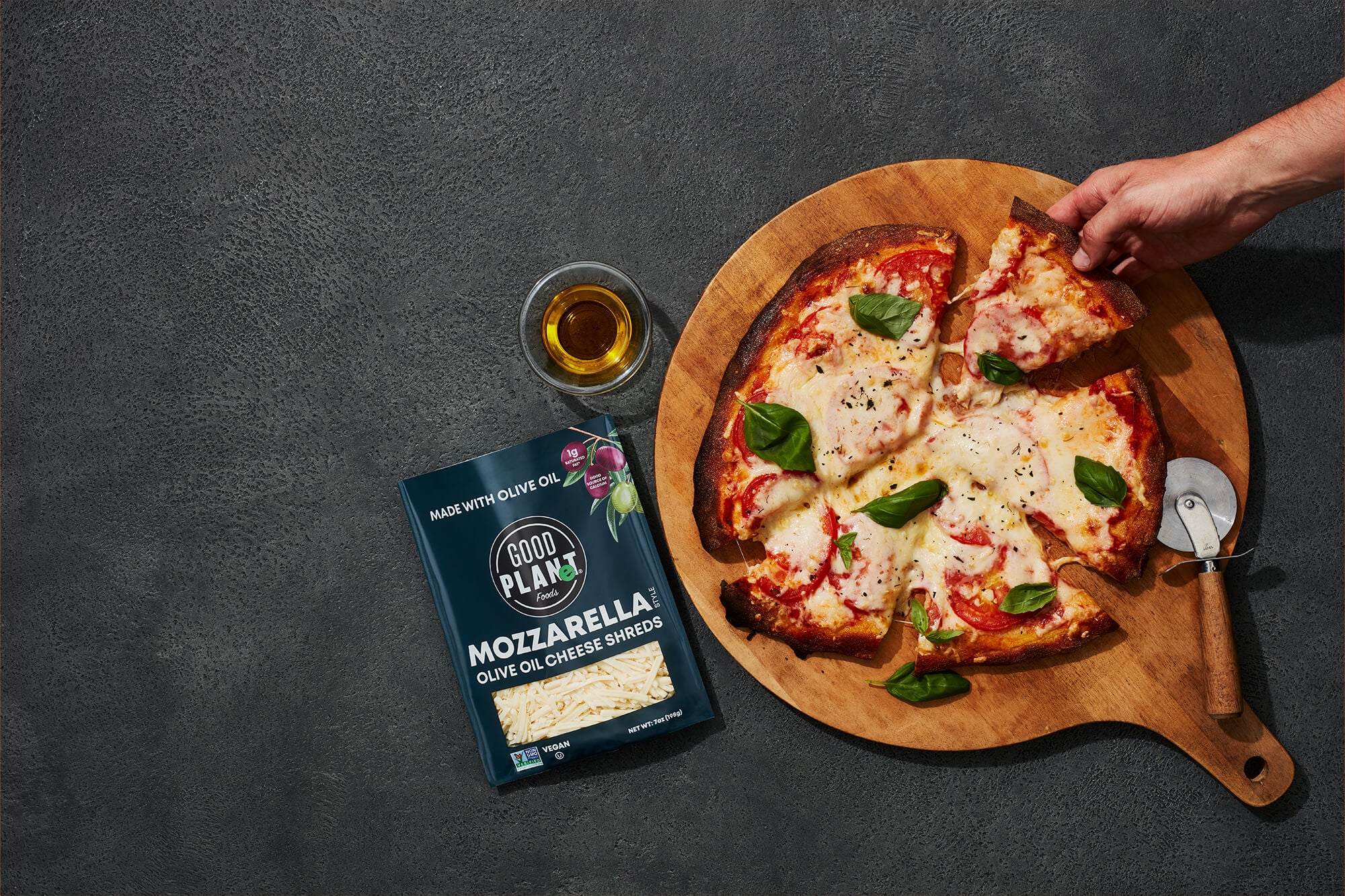 What Our Fans Say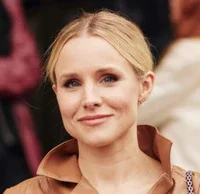 "Lorem ipsum dolor sit amet, consectetur adipiscing elit. Donec feugiat, ipsum in pellentesque consequat."
"Praesent ut enim auctor, bibendum lacus rhoncus, eleifend sapien."
"Cras sit amet semper odio. Sed id sapien et."
"We polished off our bowls. And then I refilled them."
"Morbi luctus consequat leo in feugiat. Morbi rhoncus sapien tellus, ac tincidunt eros efficitur eu. Pellentesque sed enim fermentum, facilisis nulla vitae."
"Integer tempor eros erat, in gravida felis congue in. Quisque justo quam, interdum." Blocks
Delicious Olive Oil Cheeses with real herbs and vegetables added for bold flavor.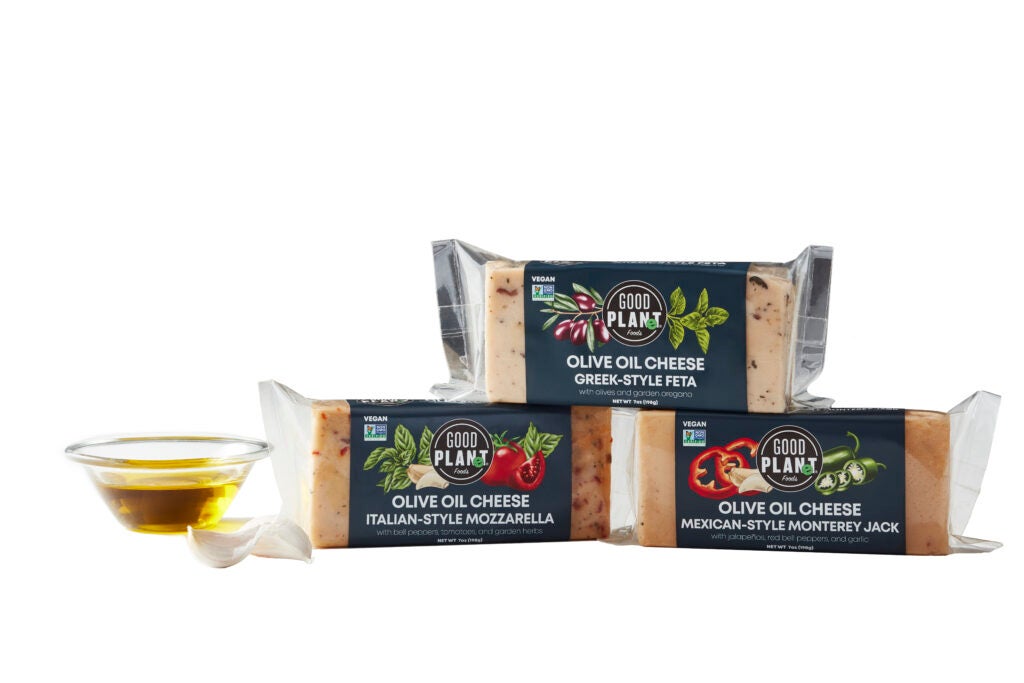 ---
Cubes
Olive Oil Cubes are the perfect snackable cube and a delicious addition to any charcuterie board.
---
Shreds
Shredded Olive Oil Cheese are made for all your favorite recipes.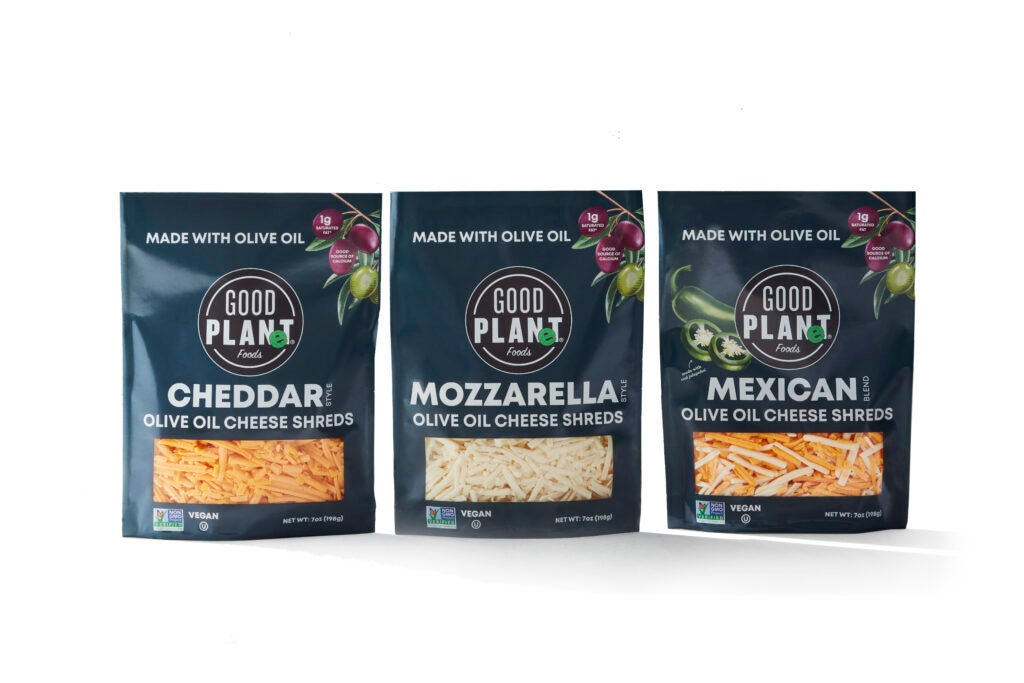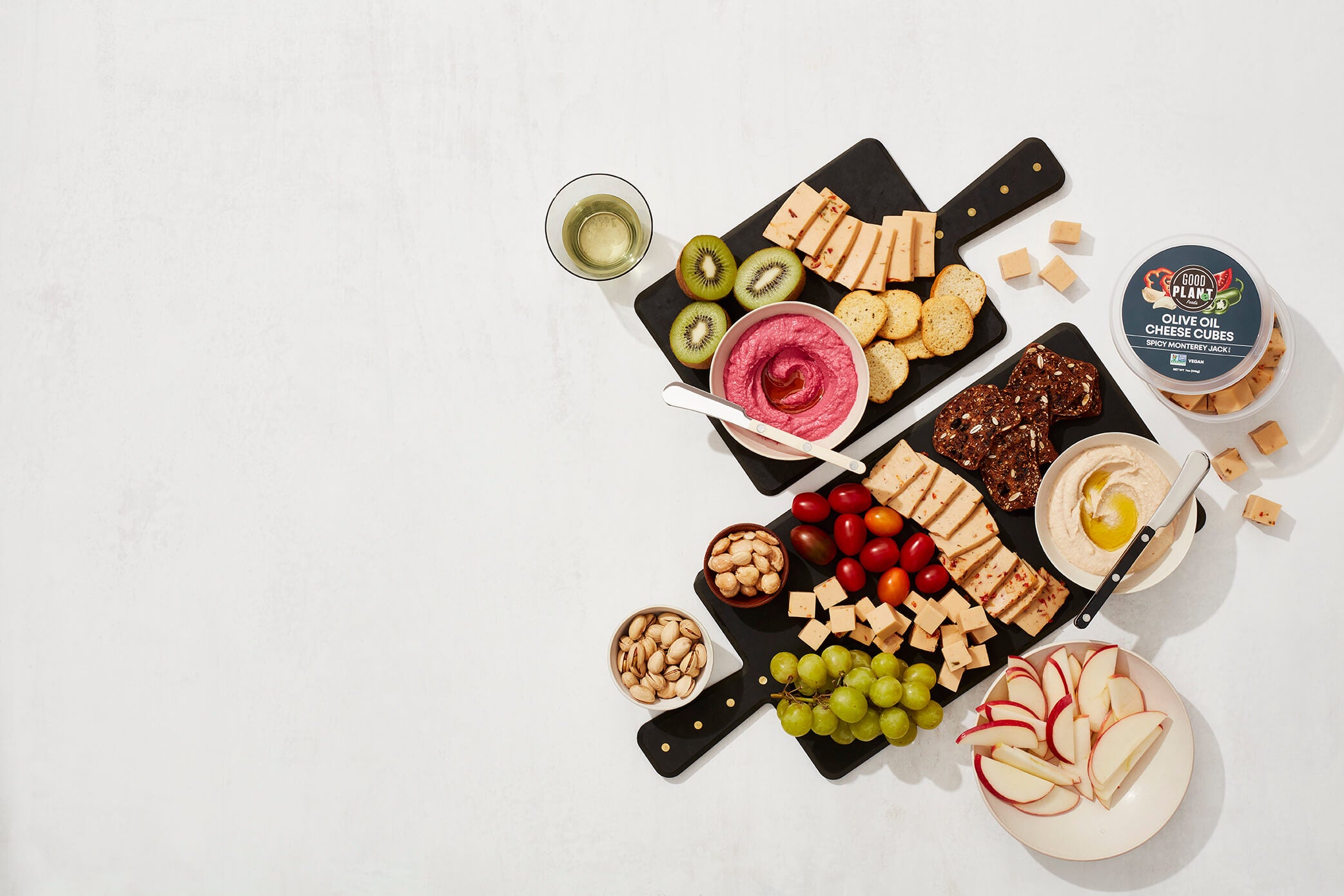 OUR
RECIPES
Delicious and joyful cheesy recipes with your favorite GOOD PLANeT Foods products! Simple, savory, and easy recipes to make for all to enjoy!